for compostable profile extrusion
The Natur-Tec® 5000 series is a platform of biobased and compostable polymer resin compounds designed specifically for sheet extrusion used in thermoforming applications, and compostable profile extrusion applications such as compostable plastic straws. Natur-Tec® resins are certified fully compostable according to the stringent requirements of international standards for compostable plastics, including ASTM D6400, EN 13432, and ISO 17088, and provide an environmentally friendly alternative to conventional plastics.
Our 5000 series resins are engineered for high performance and can be easily processed on standard extrusion equipment.
The Natur-Tec® 5000 Series is engineered for improved flexibility, higher melt strength, and extended shelf life.
Natur-Tec® BF5001-X
Grade Specific Features
Contains at least 75% biocontent per ASTM D6866 and EN 16785
Formulated to reduce brittleness and improve flexibility of PLA straws allowing for the manufacture of straight, bent, and accordion folded straws without cracking


Capable of producing 350-500 units/min depending on thickness
Certified by the BPI and TÜV Austria up to 279 microns

Innovative masterbatching approach maintains molecular weight of the resin compound, thereby improving mechanical strength of the finished product
Designed for improved impact strength & flexibility of PLA sheets used in thermoforming and other applications. Certified by the BPI and TÜV Austria up to 559 microns thickness
Allows for deep draw thermoforming such as needed for cups
Applications
Straws
Thermoformed lids
Single-use drinking cups
Food-service containers
Deli-service containers
Yogurt cups
Horticultural trays, labels, and tags
Apparel tags and labels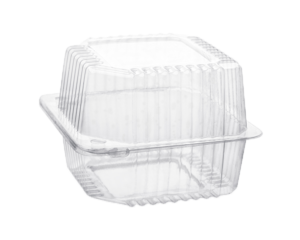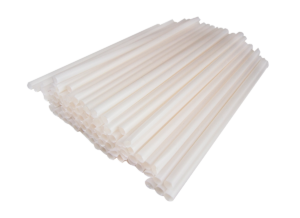 Can't find what you're looking for?
Contact us Today!
We are invested in creating a more sustainable future.
Get in touch with us to see how Natur-Tec® can assist you in reaching your sustainability goals!