The USDA BioPreferred® Program
The effects of industrialization on our planet have become more of a concern as scientists watch the greenhouse emissions increase year after year. In fact, increased dependency on oil, or old carbon, for either petroleum or the production of plastic products has led to an increase in carbon dioxide emissions of 90% since 1970. In an effort to combat this trend, the United States Department of Agriculture established the USDA BioPreferred® Program over 20 years ago. This program incentivizes the use of products made from biobased, or new carbon, raw materials to help offset the use of oil. More recently, the government has focused on advancing biotechnology and biomanufacturing to combat these issues while also growing the economy.
In September 2022, the White House released an Executive Order (EO) with a call to advance biotechnology and biomanufacturing innovation. This EO provides a sustainable, safe, and secure American bioeconomy by promoting the purchase of biobased materials. To read the full EO, click here.
Natur-Tec® is USDA BioPreferred®
We have proudly supported the USDA BioPreferred® Program for over 15 years!
Natur-Tec® is a proud USDA BioPreferred® Program champion. We have been supporting the program for over 15 years. Additionally, we'd like to call attention to our 3000 and 5000 resin series. Because they are biobased and contain the required percentage of feedstock, they are featured on the USDA BioPreferred® list.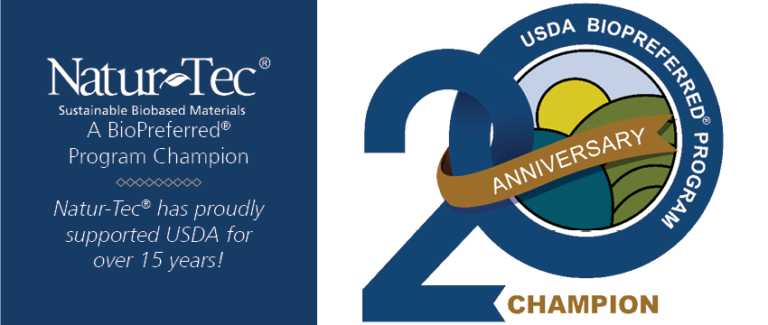 Did you know?
Biobased products have the potential to reduce greenhouse gas emissions by an estimated 12.7 million metric tons of CO2 equivalents per year.
What is the BioPreferred® Program?
Learn more about the USDA BioPreferred® Program
The U.S. Department of Agriculture (USDA) manages the BioPreferred® Program goal to increase the purchase and use of biobased products. Subsequently, the 2002 Farm Bill created the BioPreferred® Program to reauthorize and expand as part of the Agriculture Improvement Act of 2018 (2018 Farm Bill). The Program's purpose is to spur economic development, create new jobs and provide new markets for farm commodities. In addition, the increased development, purchase, and use of biobased products reduces our nation's reliance on petroleum, increases renewable agricultural resources, and reduces adverse environmental and health impacts.
The two major parts of the BioPreferred® Program are the mandatory purchasing requirements for federal agencies and their contractors, and a voluntary labeling initiative for biobased products. For more information, please click here.
National Biobased Materials Day - March 8th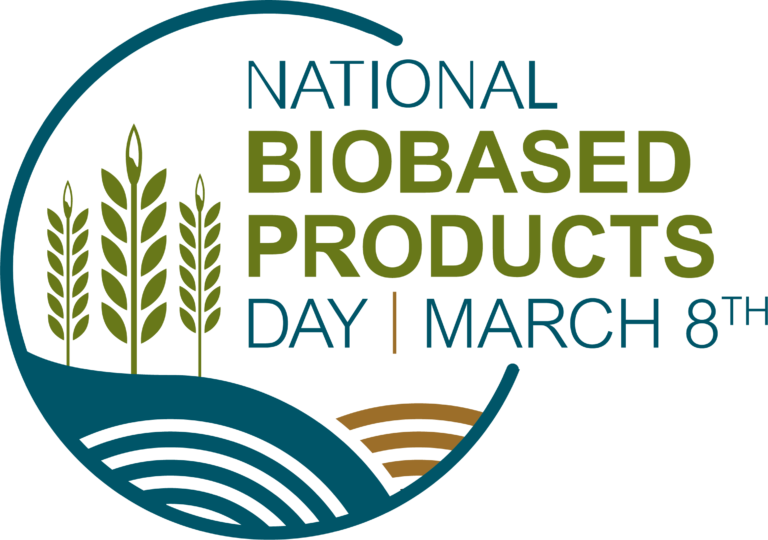 Celebrate the first annual holiday in 2023!
The first annual National Biobased Products Day will occur on March 8th, 2023. The USDA coined this national day to raise awareness of and generate interest in biobased products as an alternative to petroleum-based products. What's more, biobased products reduce carbon emissions and our reliance on petroleum and help to mitigate climate change. In addition, because biobased products are made from renewable materials, like feedstocks, they also provide market opportunities for the American farmer. If you'd like to learn more, you are encouraged to click here.
How do Bioplastics fit in?
Converting atmospheric carbon into petroleum through biomass takes millions of years, whereas releasing the carbon from the petroleum back into the environment takes only 1-10 years. The imbalance between the rates of carbon fixation and carbon release makes the use of petroleum to produce fuels and plastics completely unsustainable. Carbon fixation is the process of converting inorganic carbon (CO2) to organic compounds by living organisms. Carbon fixation naturally occurs via photosynthesis and chemosynthesis. The bioplastic industry focuses on converting organic compounds (derived from the carbon within plants) into biofuels and bioplastics.
Unlike petroleum-based plastics, bioplastics are inherently sustainable. Bioplastics seamlessly integrate into nature's carbon cycle balancing the rate of carbon release with the rate of carbon fixation.
Natur-Tec® can help you to reduce your carbon footprint
By using our Natur-Tec® 3000, 5000, and 7000 resin series as an alternative to traditional plastics you will reduce your overall carbon footprint. Why? Because our resins are biobased and derived from a renewable feedstock. Natur-Tec® resins can be used in various single-use plastic packaging applications such as cutlery, straws, lids, coffee capsules, garment bags, and much more. Contact us to learn more.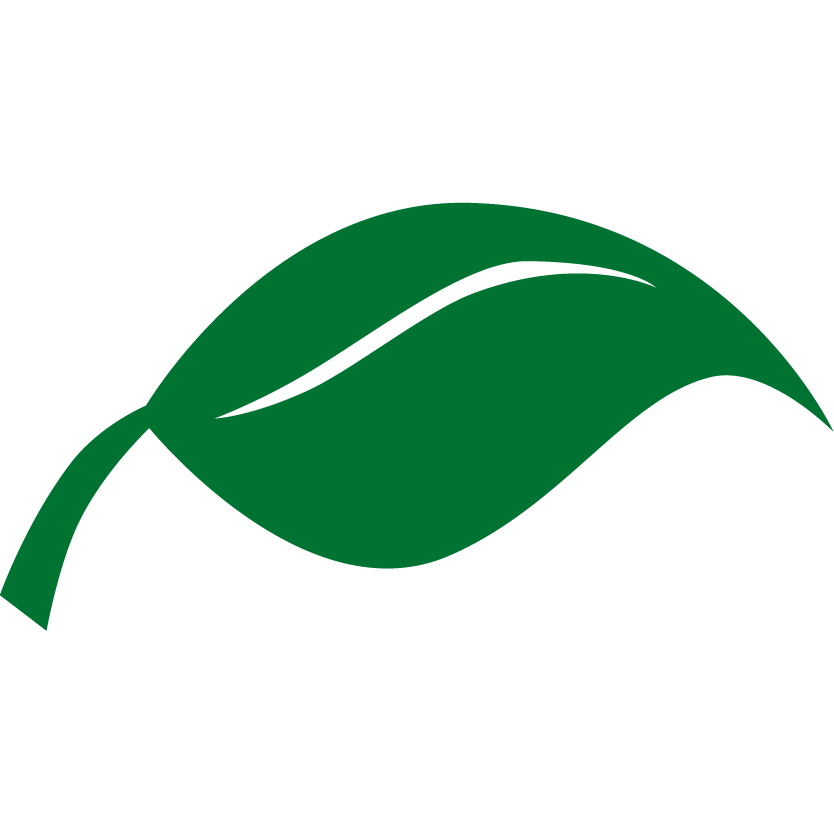 Natur-Tec® offers a broad bioplastics portfolio which spans flexible film, rigid injection molded materials, and engineered plastics.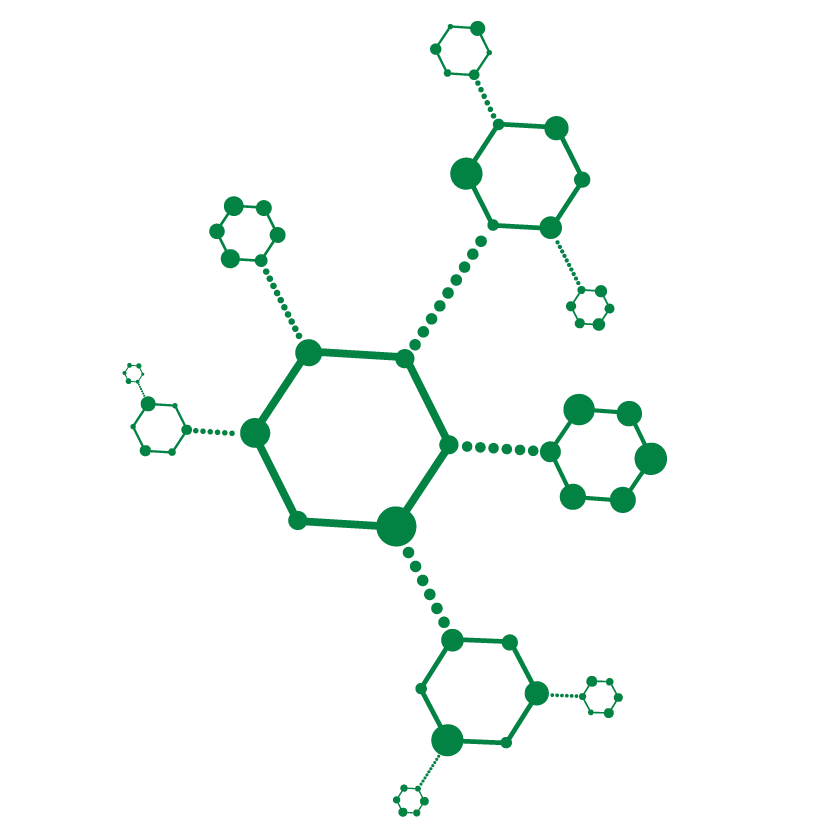 Natur-Tec® biopolymer resins are produced using NTIC's proprietary ReX Process to produce biobased/biodegradable polymer resin formulations that exhibit unique and stable morphology.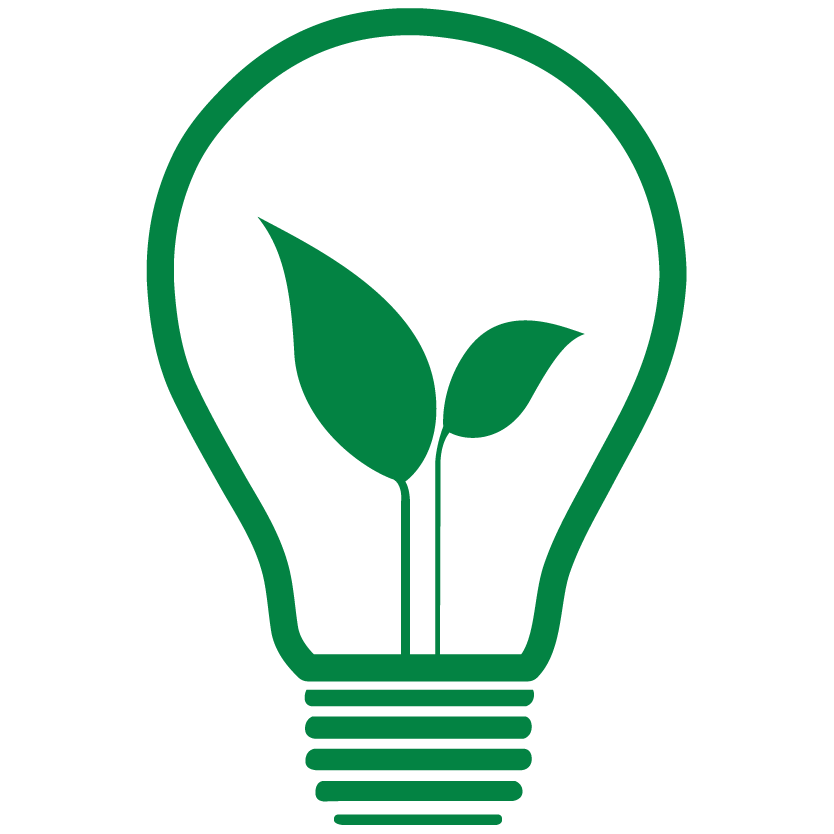 We know bioplastics, zero-waste, and sustainability can be challenging topics – that's why we've created educational content about our products, industry, and much more.
Can't find what you're looking for?
Contact us Today!
We are invested in creating a more sustainable future.
Get in touch with us to see how Natur-Tec® can assist you in reaching your sustainability goals!