The Natur-Tec®  7000 series is a platform of high-performance, biobased, and compostable polymer resin compounds designed specifically for flexible film applications. Compostable plastic film is used to produce compostable bags and liners, packaging, and more. Natur-Tec® resins are certified fully compostable to the stringent requirements of international standards for compostable plastics, including ASTM D6400, EN 13432, and ISO 17088, and provide an environmentally friendly alternative to conventional plastics.
Natur-Tec® 7000 series resins are engineered for high performance and can be easily processed on standard extrusion equipment. Natur-Tec® films are durable and strong, affording an excellent heat-seal strength, and allowing for crisp and clear printability.   For applications where high barrier properties are required, Natur-Tec® films can be easily combined with other substrates in a laminate structure as a sealant layer.
100% compostable and meets requirements of

ASTM D6400 and EN13432​

Up to 32% biobased as measured by ASTM D6866 and EN 16785

Contains no heavy metals

Suitable for a wide variety of film and packaging applications
A total platform solution from a supply chain you can trust

Certified for compostability up to 120 microns by the BPI and up to 60 microns by TÜV Austria

UV protection functionality available
Excellent tear, elongation, and dart properties for finished products
Clear and colored films available
Finished products allow for crisp and clear printing
Excellent heat-seal strength
Can be used as a sealant layer in laminate structures
Natur-Tec® BF700Z-X
The Natur-Tec® BF700Z-X is a resin platform tailored for flexible film applications. It is engineered for high performance and can be easily processed on standard extrusion equipment.
BF7001
Provides for a soft, highly flexible and tough film

Higher tensile, dart impact, and tear strengths than LDPE

Engineered strong.  Liners made from BF703-B-0 hold up to 80 pounds

Elongations are similar to LDPE/ LLDPE blends

Excellent for packaging applications and bin liners
BF7002
BF7002 provides for a balance of flexibility and stiffness allowing for die-cutting while still maintaining flexibility and toughness for good load bearing capacity

Up to 20% biobased carbon content as measured by ASTM D6866 and EN 16785
Formulated for shopper/t-shirt bag applications
Holds up to 40 pounds
BF7003
BF7003 is our stiffest film formulation providing modulus, tensile strength and elongation similar to HDPE

Up to 30% biobased carbon content as measured by ASTM D6866 and EN 16785

Clear films allow for fast and accurate in-line scanning

Engineered for films used to make side-seal & cut

packaging bags not needing as much load bearing capacity

Ideal for garment and apparel packaging applications
Applications
Compostable bags and liners
Carry-out and shopper bags
Produce bags
Food service gloves
Agricultural mulch film
Apparel packaging
Films for food service and consumer packaging
Heat sealant layer for laminate packaging structures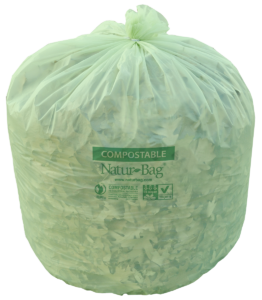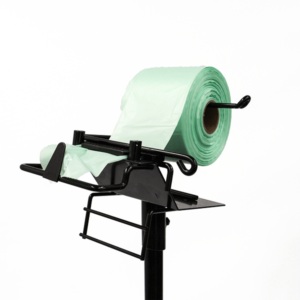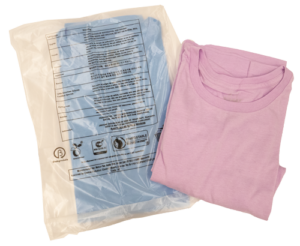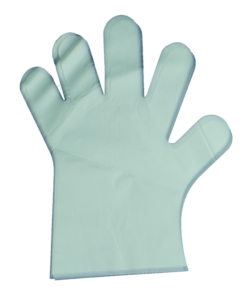 Can't find what you're looking for?
Contact us Today!
We are invested in creating a more sustainable future.
Get in touch with us to see how Natur-Tec® can assist you in reaching your sustainability goals!